Control Your Entire Online Profile With The Click Of A Mouse
Digital Presence Management
Do you own a local business? Then you must know how difficult it is nowadays to manage your company's digital presence across the countless search engines, social networks, directory listings, and local review sites. Well that problem ends today with PowerListings, a powerful new online tool built for every local business. The premium functionality included in PowerListings changes your local marketing efforts in fundamental ways.
Secure Your Online Image
Consisting of a network of 68 premier partners that have traffic of over combined 240 million Monthly Active Users, PowerListings covers all your marketing bases! The increased visibility will not only make it easier for customers to find your business and learn more about what you have to offer, it also helps you stand out from the competition with distinguished exclusives such as Featured Messages and Interactive Content Lists. PowerListings makes it incredibly easy for you to manage all the crucial tasks that come along with running a business today. It includes performance analytics to find new sources of growth, a social media posting suite, and centralized reviews all at a glance.
Save Countless Hours of Time
More often than not, business owners tend to overlook interacting with customers on the web, and even less are present in the mobile scene. But who can blame them…there's just so many things to do. When you start to think of all the time it takes to manage all the websites, social networks, directory listings, navigation systems, and aggregators, it's hard to imagine anyone could enjoy modern online marketing. Keeping up with the fragmentation is simply not feasible…who wants to log in to all those accounts?
Get Started in Minutes
With PowerListings, you'll turn the online chaos into your marketing ace-in-the-hole. So do yourself a favor and syndicate your online presence with PowerListings, that way you can go back to spending your precious time on what you should be doing…running your business. And if your company is spread out across multiple locations, you'll be happy to know that managing more than one location is just as simple as managing one! It's built from the ground up to deliver the maximum digital exposure for your business while providing you with all the tools needed measure your online traction.
What's Included?
Appear as a Verified Merchant on over 68 Premium Directory Listings and seamlessly control your business and all the information your customers want to know about. Synchronize your business today and start using all of the rich features exclusive to PowerListings. You'll never go back to doing business the old way.
Exclusive to PowerListings, a Featured Message is customizable link that appears as a 50 character Call-to-Action directly in the search results of Directory Listings and inside of your company's PowerListing. Not only does it outshine your competition in the search results, it also makes it easier for your customers to see what's new with your business. Just remember to keep it short, simple & sweet.
PowerListings is the only way to add interactive content to your listing, and the best part is that it's incredibly easy to set up and manage. When you sign up for PowerListings, you'll instantly be able to add all of your Products & Services, Calendar, Staff Bios & Menus.
Failing to delete duplicate listings is the easiest way to ruin a customer's outing by potentially allowing wrong information to remain online. Only with our program will you be able to find and permanently delete duplicate locations, making sure your PowerListings are the only ones out there. Aren't you sick and tired of having people call you only to find out they were confused about which business you are because of outdated information?
Protecting your company's public image is crucial to maintaining existing customers, and more obviously, to acquiring new ones. With PowerListings, you'll be signed up to receive review alerts and from over 18 of the web's leading review sites such as Yelp, Facebook, Google, Yahoo & Foursquare, allowing easy management of your business' Online Reputation.
Tracking and maintaining the multiple social media accounts for your business can be a complicated affair, often resulting in wasted time on tedious repetitive work. With our software, you can post to Facebook, Twitter, Google+, Foursquare, and WordPress all from one convenient location. You'll see your timeline from all four social networks and get analytics on customers interactions with your business on the web. It'll take the headache out of social media for good.
The problem with most marketing campaigns is that most businesses have no tools for tracking customer engagement, so usually you end up never knowing whether the new direction you are taking your company in is even working or not! There are countless roadblocks when it comes to collecting the data and trying to calculate the ROI that can directly be attributed to each marketing source. With our software, you can access real-time updates and information on the performance of all your PowerListings and social networks, allowing you to re-optimize when needed.
Desktop & Mobile / Social & Local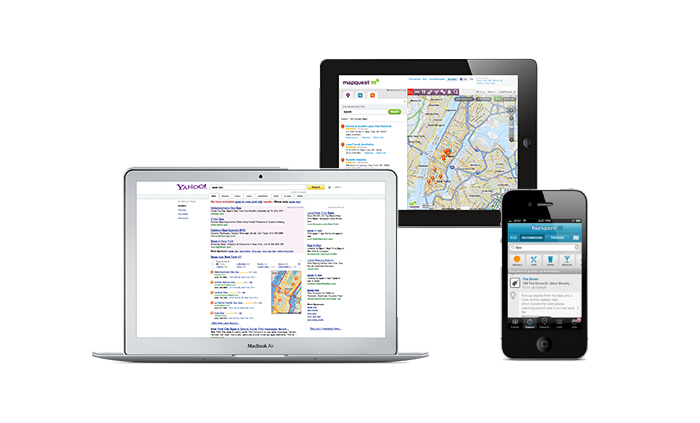 Directory Listings, Social Networks & Review Sites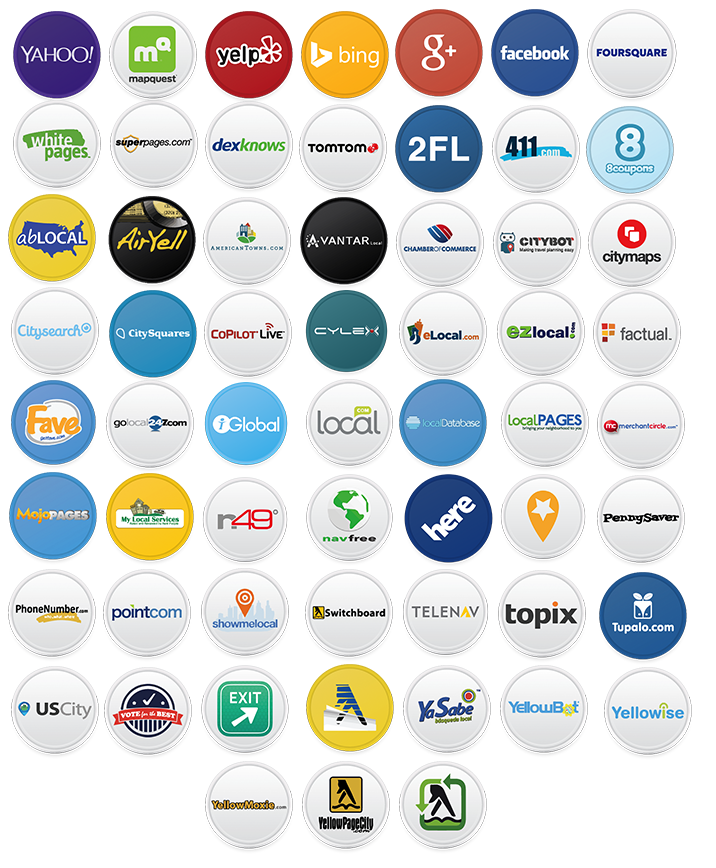 Scan Your Business, For Free!
Have you ever wondered how your business appears online? Well then use our scanning tool to find out how your business listings shows up on over 68 premium directory websites. You'll be able to see if your business is listed correctly, has some location data errors, or has no presence at all. You'll see instantly that it's time to upgrade the way your business manages it's online presence. With PowerListings you can add rich content lists, receiving notifications for reviews and reputation management, and get a full understanding of your business' engagement with our in-depth analytics.
PowerListings Offers Amazing Features To Get Your Business Great Local Search Results
The easiest way to manage your online listing from one convenient source, designed with you in mind. Not only is it the leading platform for Local, Social, and Mobile, it's SEO rethought for the 21st century. PowerListings is the new way to market your business online. Unifying your marketing strategy gives you the control in Google by increasing the number of quality citation backlinks from high domain authority local search engines. PowerListings makes sure your listings are present with the correct information. It automatically adds missing listings, and it updates critical fields like name, address, phone number, and service categories. Change your information anytime and it will update everywhere. Add photos to your listings on each site to show it's really you. Let your customers know about specials, new products, important announcements, changing hours, or anything else. Watch updates push across the network at blazing fast speeds.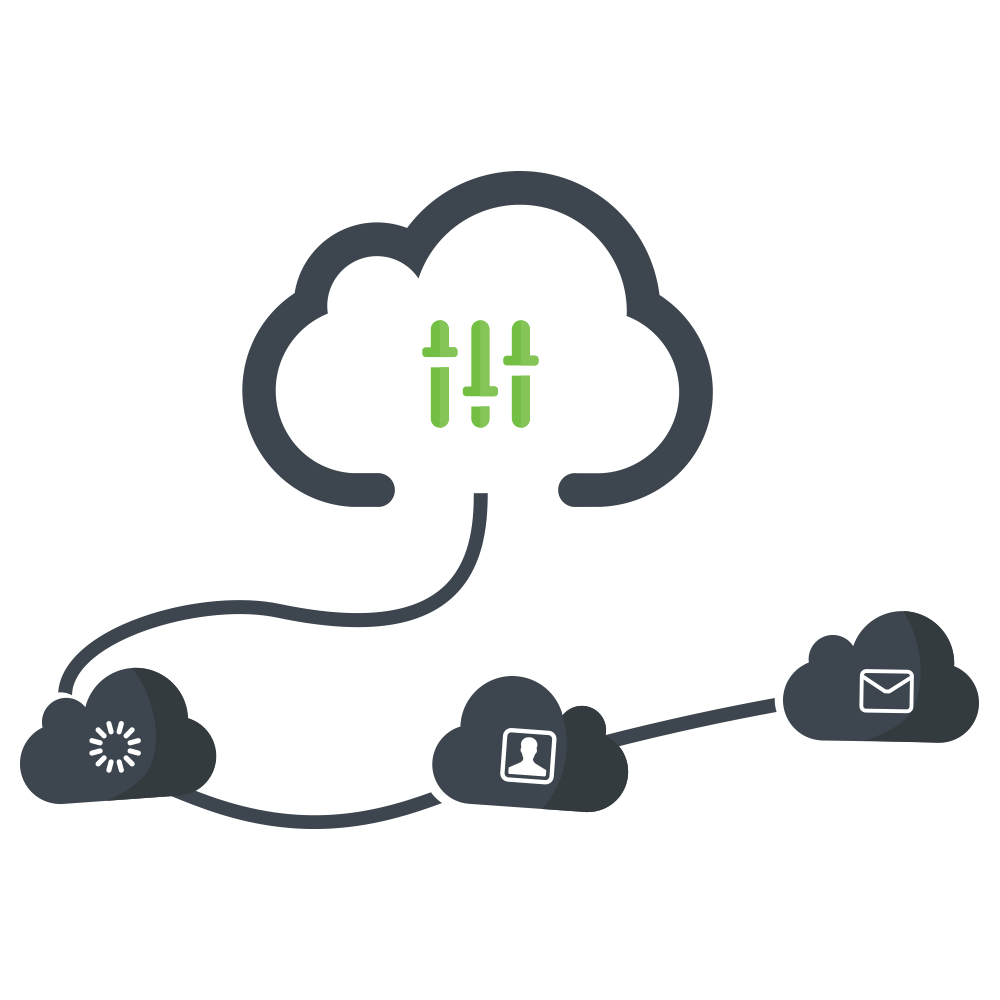 Need to Manage Multiple Locations?
Whether you have 5 or 500 locations, it's not a problem. In fact, our software was designed so it would be incredibly simple to manage more than one location. If you operate a chain of businesses you know how much more work it can be for proper Digital Presence Management.  So don't hesitate to call or email us to inquire about discounted pricing for enterprise.
Get a Free Month of PowerListings!
Once you're signed up and see how easy it is to manage your digital presence with PowerListings, we know you're going to want to tell a friend about it. Well go on right ahead, we're not gonna stop you! Each new customer that signs up for PowerListings through you gets you an extra month for free. There are absolutely no limits, so share all you want!
Did You Know That…
of listings are out of sync
of listings change every month
of local searches are mobile
of consumers trust online reviews