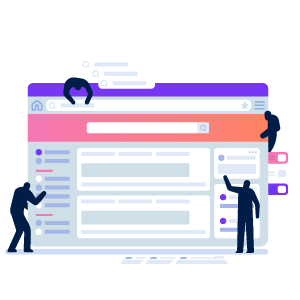 In a nutshell, the Search Engine Optimization is the reason behind why some websites appear at the top in some search engines and why others appear at the bottom. It is important to know that this process is organic— this means non-paid. There are over 200 signals Google uses to rank a site!
SEO strategy is not a quick or easy task. To create a search-friendly site, we need to adapt all your content, links, metadata, and other technical elements of your website to meet the criteria required by most search engines. With SEO, we see the structure of a website in a completely new way. We aren't just adapting a website for the end user; we are also adapting it for the search engines.
SEO is achieved when we follow a series of steps that will lead your site from the bottom to the top of the results! These steps are: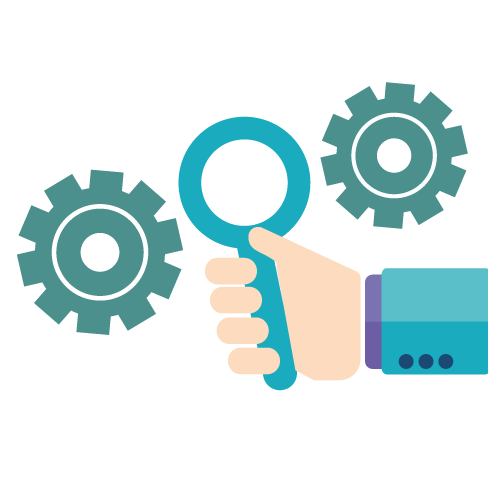 We use this strategy to adapt all the content, metadata, and keywords of a website to be search-friendly.
As the name itself implies, this part of the SEO process is very technical. In this step, we improve all the codes, mechanisms, and structures of your website.
This part is about how other websites and Social Media perceive your website. If you have a good reputation among other websites and Social Media, search engines will trust even more on your site.
How Would SEO Benefit My Business?
Also, you can rest assured because we also provide small business SEO services or local business SEO services. You don't need to have a large enterprise to afford our services. We offer bundles that go from website starter kit to engineering for Ecommerce.
Improve your impressions, CTR CRO ROI, and KPI
Become industry authority with quality content
Wait no longer! Start now improving the traffic of your website. Before you know it your website is going to be generating more and more traffic that will translate in your site being among the top places of most search engines. Near BPO is your SEO company!
We make sure to use best practices all throughout the entire life-cycle and workflow. When building your website and choosing content sources we strive to maximize performance and provide flawless UI/UX. We determine how to keep making progress as we analyze your movement in the search engine rankings. Great search engine optimization is never easy, but when you have all the bases covered, it surely helps.
Are you looking to redesign or create a brand new website? Choosing the right agency to work with is a key decision. With Near BPO you get 15 years of experience in business process outsourcing and agile software development. With a dedicated team of expert developers, designers, content writers, SEO analysts, community managers, and more...your business and website can grow, optimize, and engage like ever before.